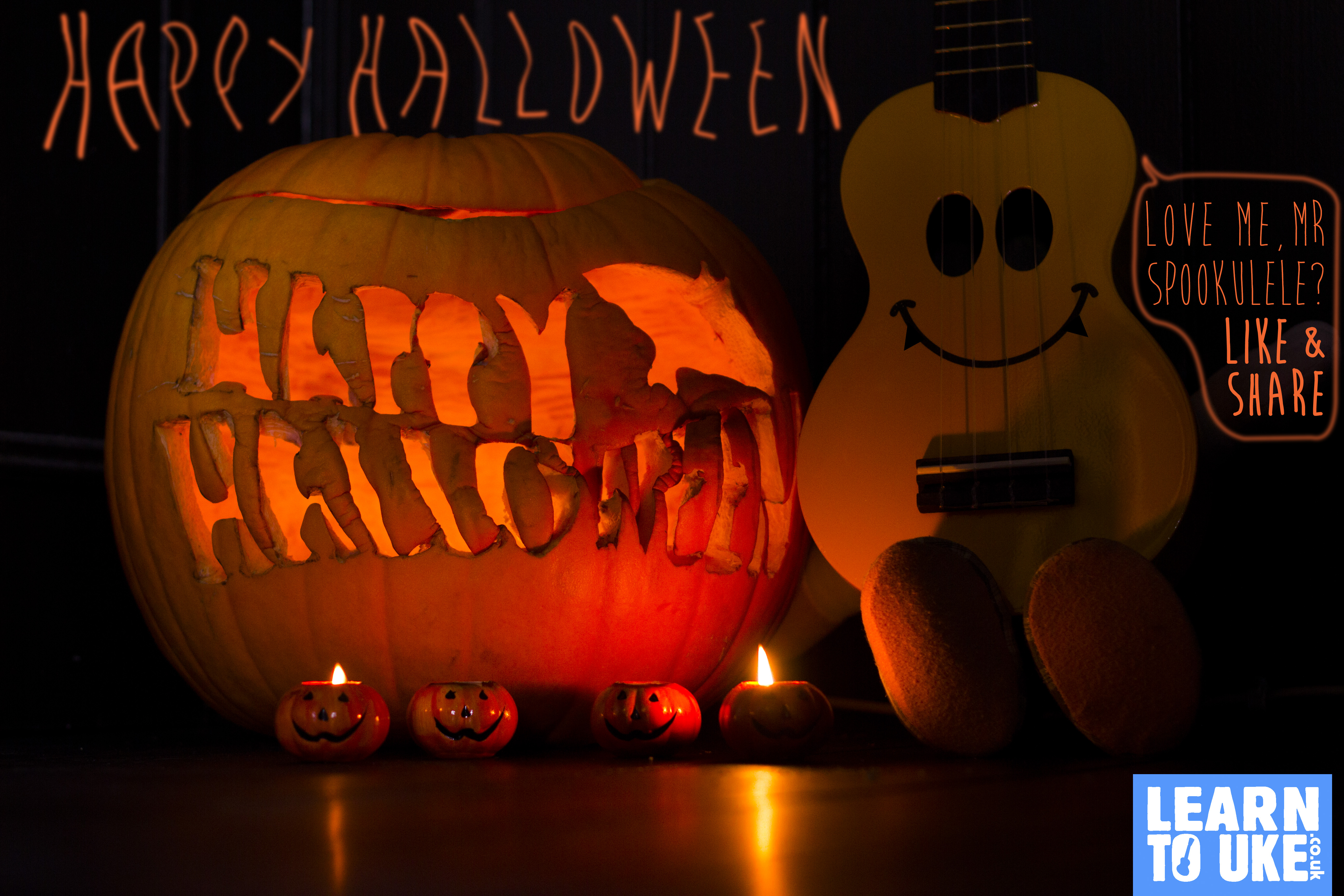 Happy Halloween Everybody!
Happy Halloween from Mr Ukulele and all of us at Learn to Uke!  To help you celebrate, here's some free Halloween Ukulele Songs, on us! We had a wonderful party last night at Ukulele Wednesdays. Thanks very much to Neil who made a themed Halloween song book, which you can download here.
If you like it, please do share this link around with your friends. Don't forget, there's also; Bad Moon Rising, Creep, Sweet Child O' Mine, Sympathy For The Devil, Tainted Love, Time Warp, Wild Thing and Zombie in the regular Ukulele Wednesdays Songbook, if you're looking for more free Halloween ukulele songs to theme up your Halloween party with a bit of uke strumming action tonight!
Who ya gonnna call??