Ukulele Workshop with Ukulele Virtuoso, James Hill. 17 June.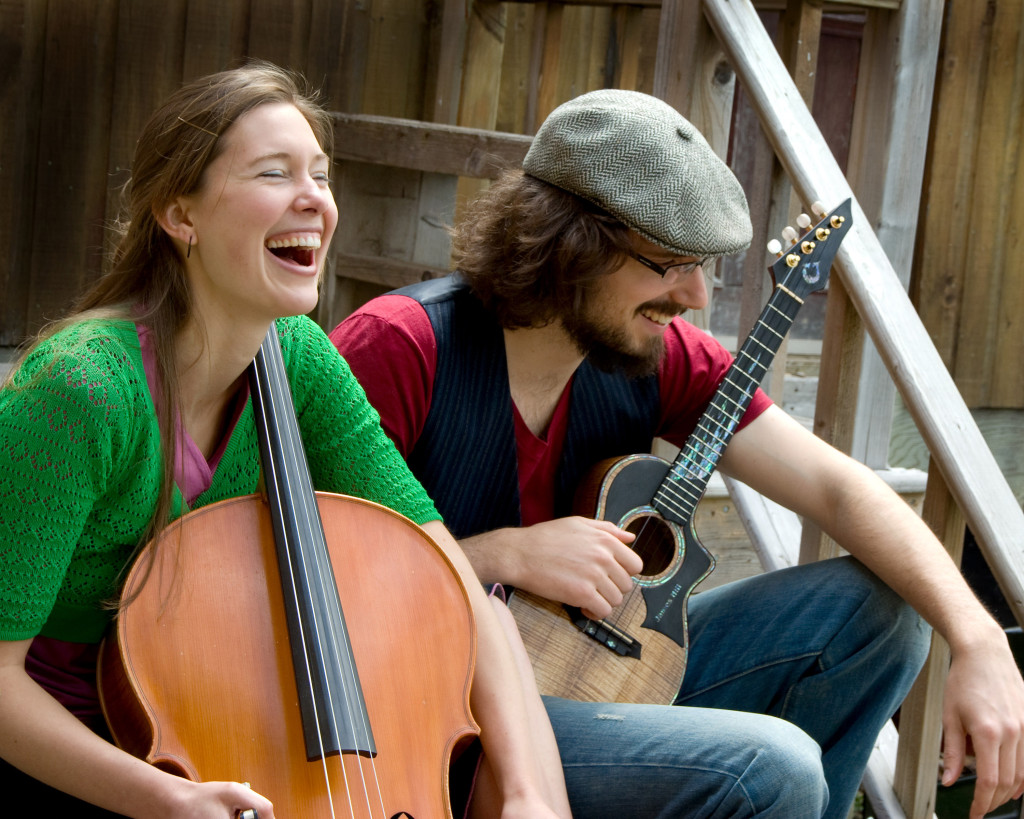 It is with the greatest pleasure that I announce another workshop with with the wonderful James Hill and Anne Janelle. If you didn't already know, James is one of three true ukulele virtuosos that I am aware of in the world. The words 'ukulele virtuoso' are used liberally by some to describe guitarists who are able to hack and play lead lines on a ukulele, but I know of only three actual ukulele virtuosos. In June 2015, you'll get to have a workshop with one of them. Very exciting!
Even better than that, you'll get double the fun. The amazing Anne Janelle (James's wife, and incredibly talented partner in crime – a phenomenal cellist, performer and recording artist.) will be with him. They are in town is because of Anne's tour.
James Hill's Biography:
A singer, songwriter, educator and virtuoso instrumentalist, James Hill is a man on a musical mission.  It's a mission that reaches beyond the concert stage and into communities, homes and classrooms around the world.  After all, what's left when the applause fades and the bright lights go dark?  Perhaps only the sound of ukuleles strumming happily into the night…
So. If all this excites  you, then you can