Welcome to Learn To Uke. Come and join us at an adult group class. We promise to have you playing (or improving on) the ukulele within an hour – even if you have no prior musical experience. We adopt a relaxed and informal approach when we teach our adult groups, in most Londoners favourite informal setting – in the pub after work. We are the original ukulele course in London, and we've successfully taught hundreds of adults to play over the years. Most people make at least one or two friends on our courses, and many go on to play ukulele at jam nights, or around the camp fire. Some of our ex students have used ukulele for stand up comedy, and others have formed bands.
Ant and Dec used theirs on their TV show, Saturday Night Takeaway. –
Read more about the company, and the team:
About Learn To Uke
We teach adults to play ukulele, in evening classes, in a recreational setting, in a private room in a pub. We will have you playing at least one song within an hour. It is a great way to unwind after work, and so far removed from traditional teaching, as you'll be whizzing through lots of well-known, popular songs, strumming and singing rather than slowly picking your way through 'twinkle twinkle'.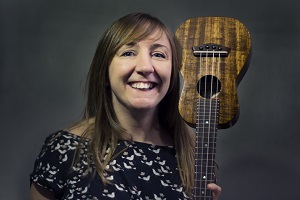 Taster Classes, Introduction & Intermediate Courses
I founded Learn To Uke as I want to open up fretted instrument playing to everyone. I've already successfully taught several thousand people to play the ukulele (including TV's Ant & Dec). I'll teach you, too, if you want to learn.
I was taught how to play the ukulele by Hester & George from the Ukulele Orchestra of Great Britain in 2007. Prior to that, I had played 'London's Burning' badly on the recorder at school. I remember how it feels to be unable to play a stringed instrument or any instrument for that matter! For this reason, I'm a patient ukulele teacher. I'll hold your hand through your first, second and third steps on the ukulele. I started the ukulele jam night, Ukulele Wednesdays, and the band KaraUke, which luckily, have been very successful. Professional memberships: Musician's Union, National Association of Music Educators.
Learn To Uke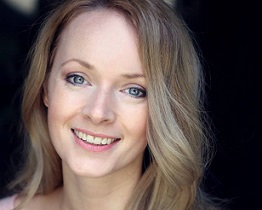 Amanda Stewart
Absolute Beginners Ukulele
The ukulele is the only string instrument I can play and I've completely fallen in love with it! It's so cute and portable and has such an upbeat, happy sound that you can't help but smile when you hear it. As a singer, I love that I can accompany myself on the uke and often travel with it to my home town in Scotland to share the uke joy with my family and friends! Teaching ukulele is infinitely rewarding and being part of Learn to Uke opens up a world of musical socialising. I'm still fascinated by what I continue to learn about this tiny instrument and hope that never stops!
Learn To Uke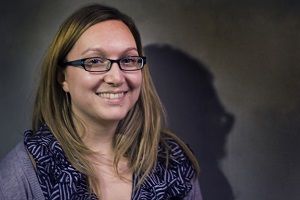 Emily Smith
Absolute beginners ukulele
I studied violin and got to Grade 5 music theory as a child. Work and life got in the way and I returned to music as an adult, at Learn To Uke's courses. I now play ukulele in a band, KaraUke and I really enjoy the informality, accessibility and social scene with the ukulele. After rave reviews from all of my students, I'm looking forward to creating some London Bridge ukulele stars!
Learn To Uke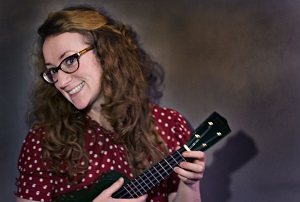 Laura Burgoyne
Absolute beginners in Victoria
The ukulele can change your life. It is simply the best possible source of instant musical gratification. Playing it is a guaranteed* way to win friends and influence people. I loved playing the cello and piano at school, but it meant practising scales and studying music theory. I thought I couldn't commit to an instrument now, with unpredictable working hours and a reluctance for hard work in the evenings. Ukulele was the answer! I learnt with Learn to Uke and was hooked. After 8 hours sitting at a computer every day, the classes gave me an immediate change of mood and pace, so I did my teacher training, and taught several successful test courses. I'm looking forward to producing some ukulele rock stars in Victoria. The courses are carefully structured to be accessible, rewarding and fun. The chords you'll learn in the first lesson will allow you to play more songs than you can imagine. It just gets better from there. A wee bit of practise in between lessons and you're away.
*not guaranteed.
Learn To Uke
Online Course
If you do not live in London and want to take part in our structured course of ukulele lessons, or if you can't commit to the same time each week – we're going to be releasing our online ukulele course as soon as possible. If you'd like to pilot it, or be informed when it is released, please join our mailing list.