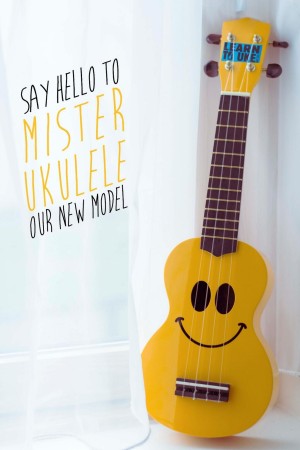 Mister Ukulele, or Mr. Uke for short has been hanging around for a while, just waiting for an opportunity to shine.  And now, here he is:
He's going to be popping up all over the place in future.  In our new YouTube Uke tips, news, reviews, and playalong songs.  We're going to take him out on tour, and he'll meet a whole bunch of awesome people.  Like him?
This time next year, you could make him an amazing ukulele cake like this one:
We love that cake so much, you could make one for all of us, and we'd be over the moon!